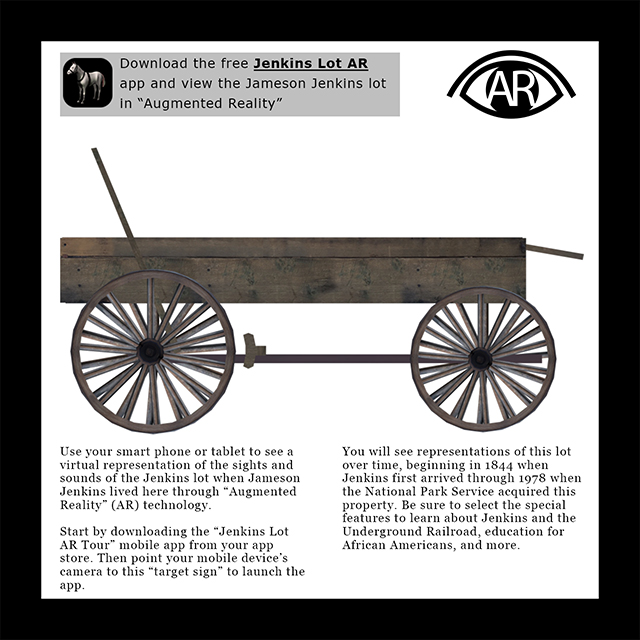 The Jenkins Lot AR (Augmented Reality) Target Sign
The Jenkins Lot AR (Augmented Reality) Tour is designed to be downloaded and used by visitors to the Lincoln Home National Historic Site (U.S. National Park Service) in Springfield, Illinois. This app allows visitors to view virtual recreations of the buildings and people overlaid on the lot at different points in time over the course of 150 years. The app works by recognizing special AR target signs. When a sign is viewed through a mobile device, visitors are able to view AR content.
The app also features a non AR mode that displays the virtual recreations without the need to view an AR target sign.
Jameson Jenkins, James Blanks and their families were Springfield neighbors of Abraham Lincoln and lived on the lot. They were early activists in pursuing civil rights for African Americans.