The New Philadelphia Guideposts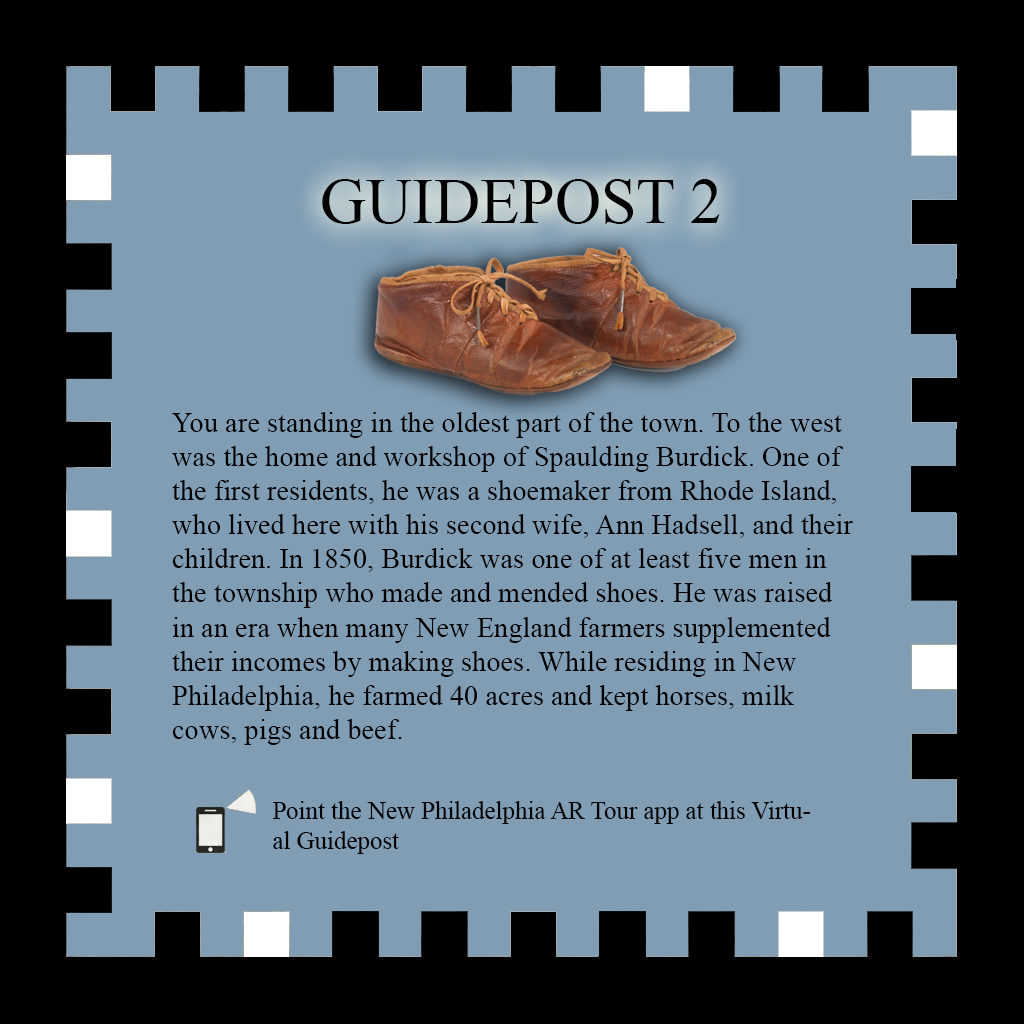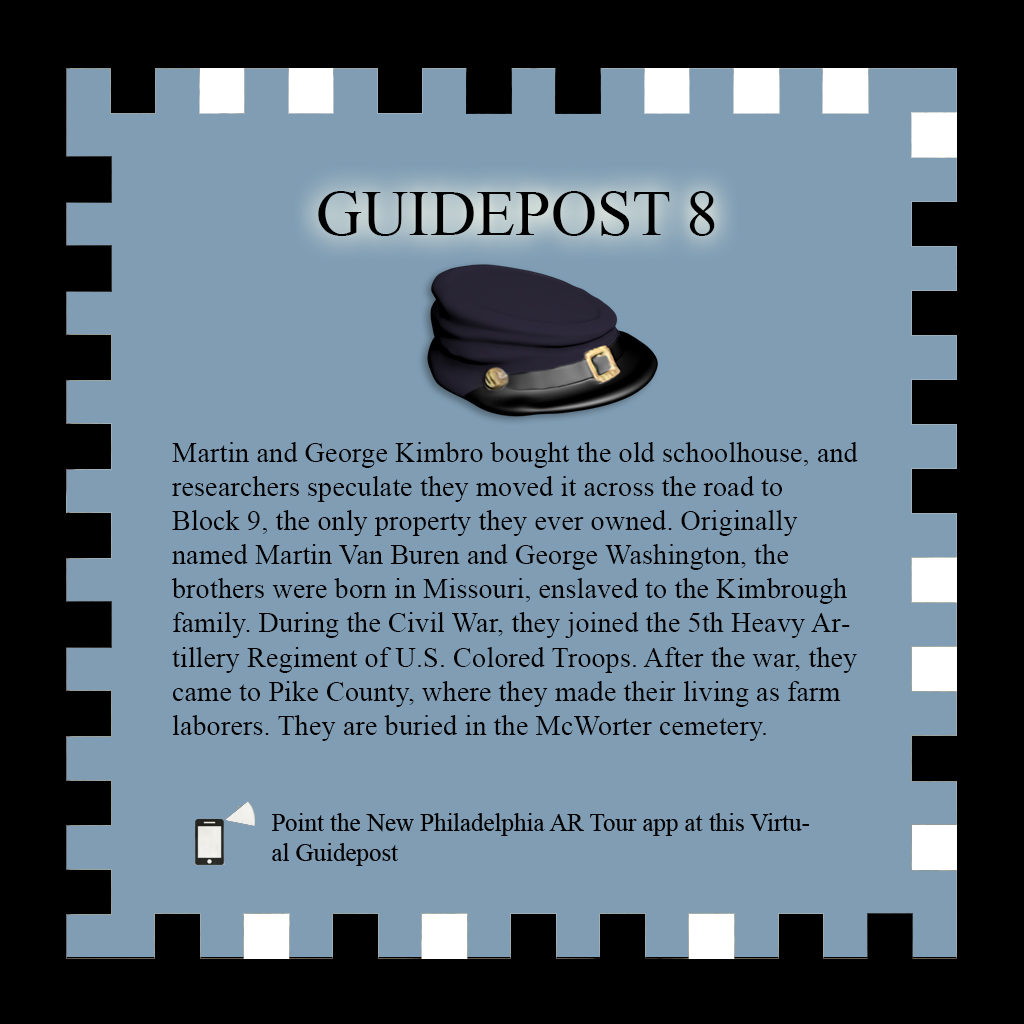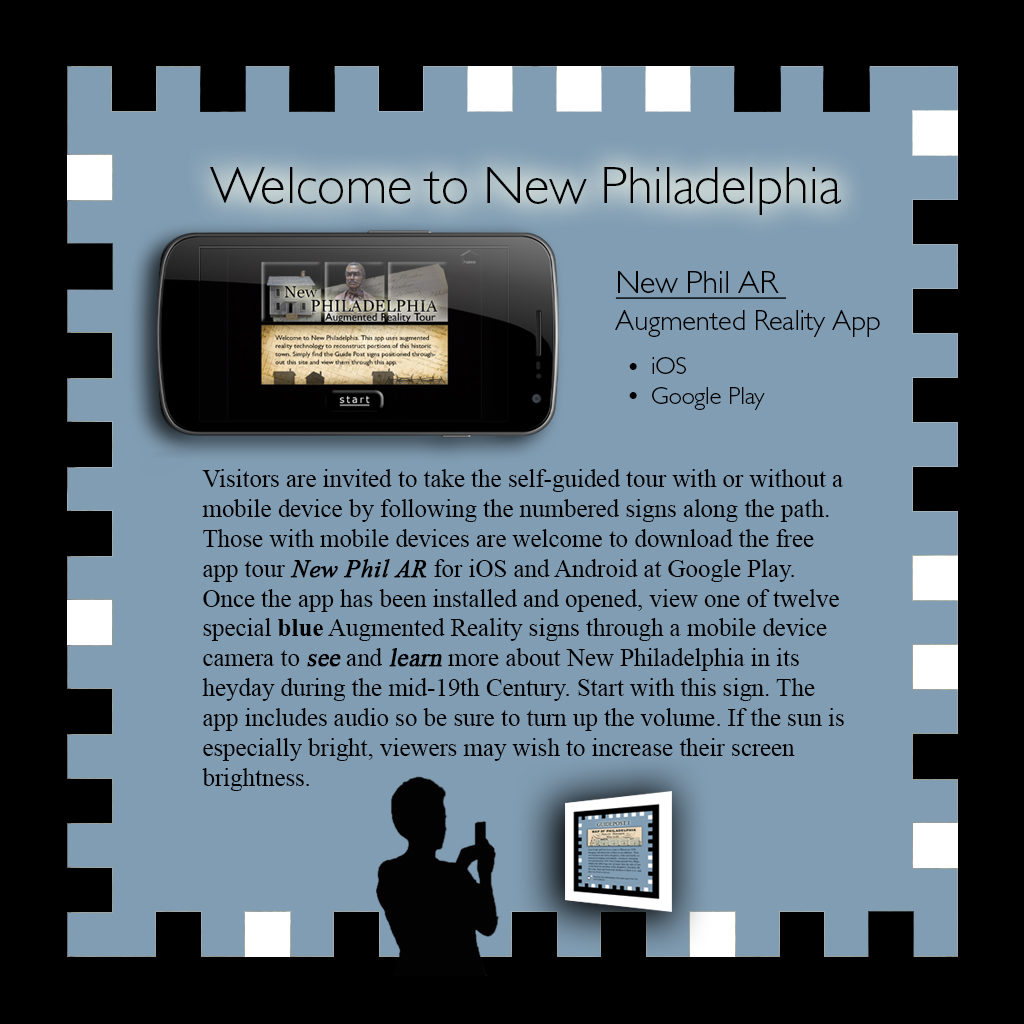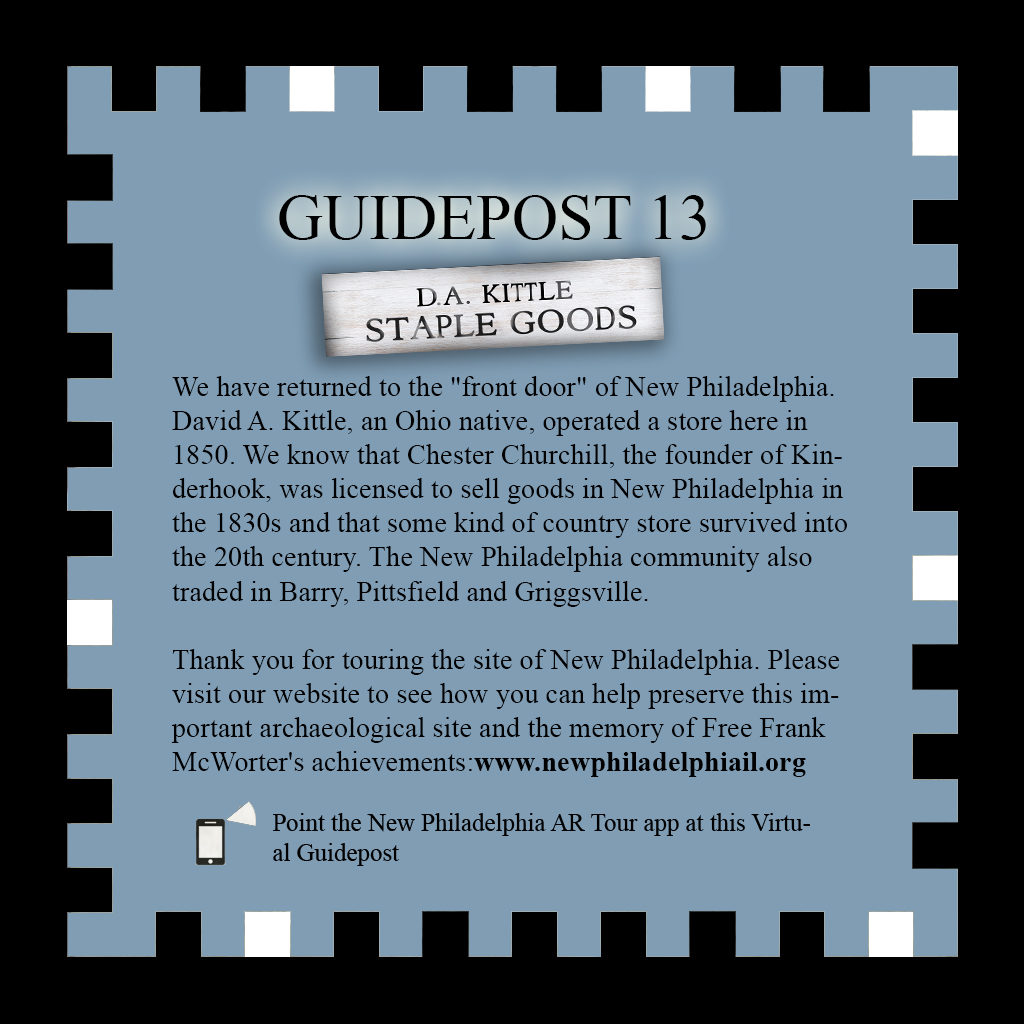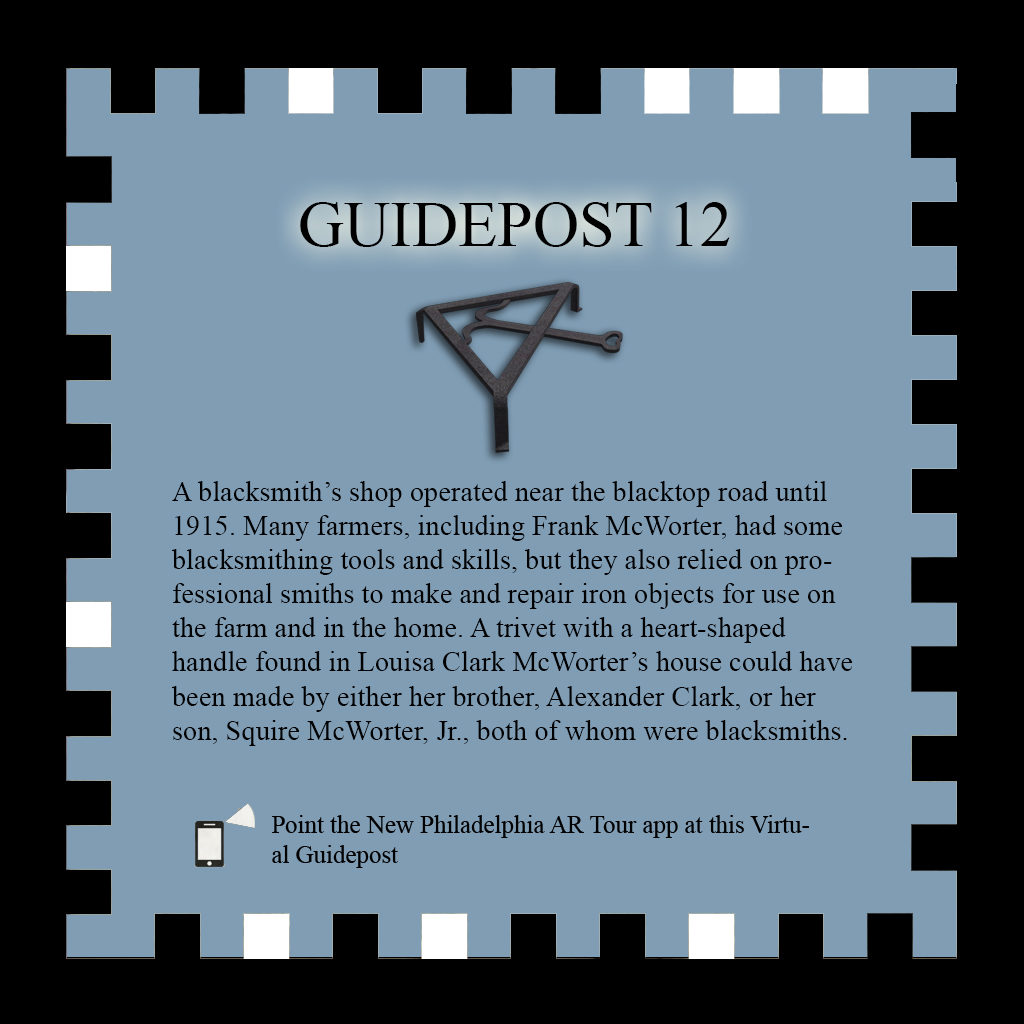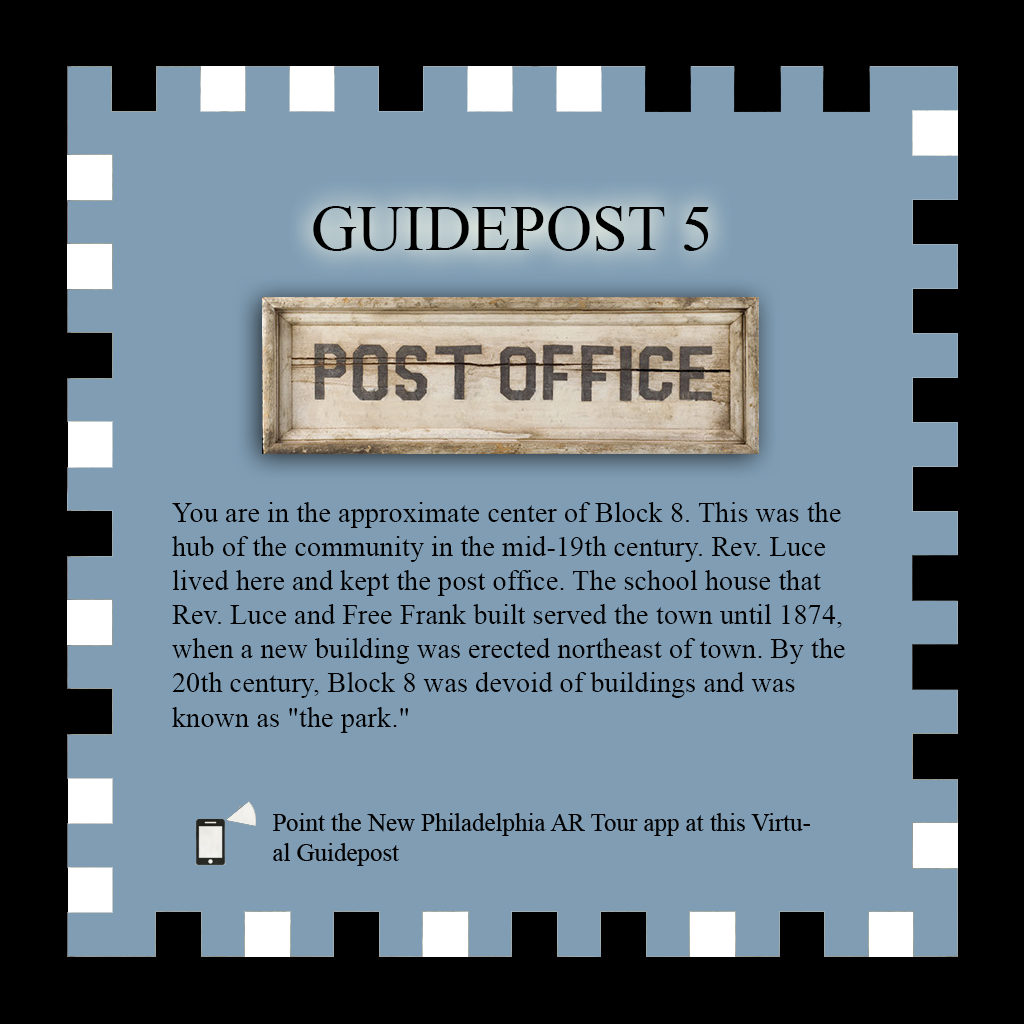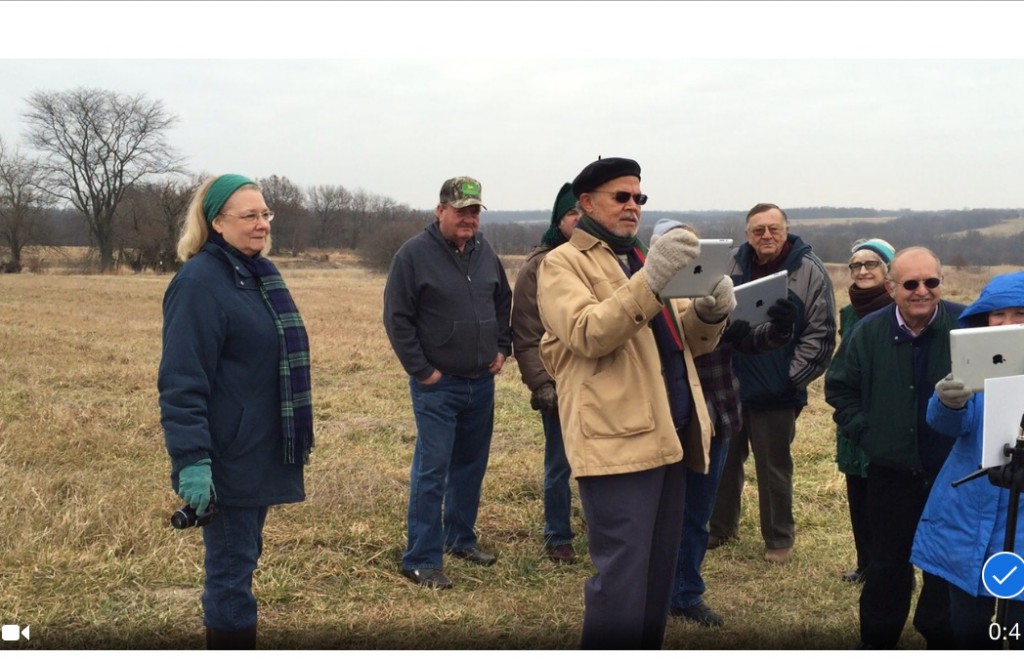 The New Philadelphia AR Tour App is intended for use while visiting the New Philadelphia site in Pike County, Illinois. The App works by recognizing 1 of 5 Guidepost signs positioned along the visitor path at the New Philadelphia National Historic Landmark. When a Guidepost is viewed through a mobile device, visitors are able to view virtual reconstructions of the town in their approximate locations and access informational content.
App users, not visiting New Philadelphia, may still view augmented reality content by opening the App and viewing reproductions of the guidepost signs that are available on screen in this gallery (see above). Users may wish to print the Guidepost signs and view the printed versions while posted up right. Keep in mind that when viewed this way, the 3D augmented reality content will not be seen overlaid in its original location.